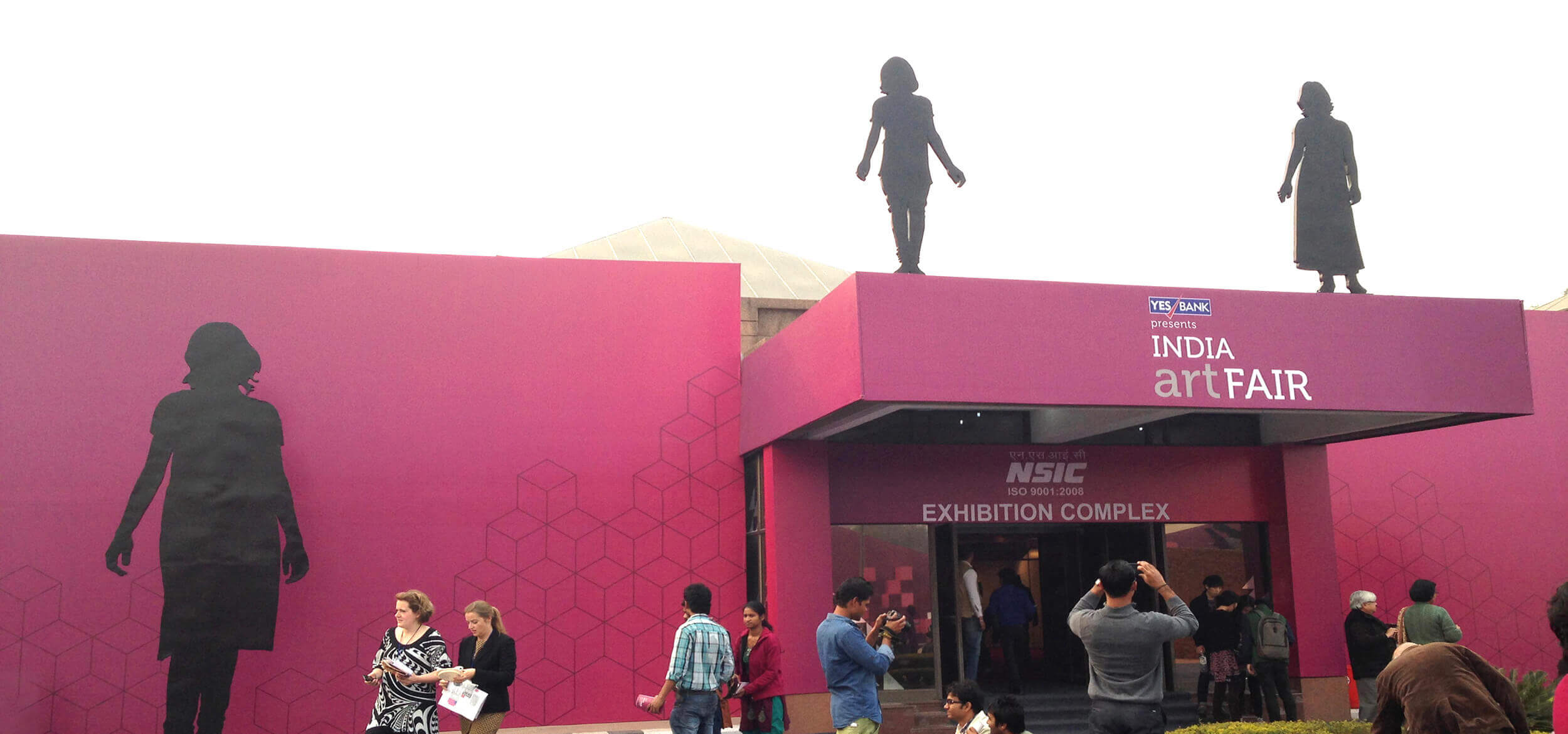 The symbols of MISSING; larger-than-life black silhouettes of young girls against urban backdrops, which look like sharp, black cut outs of the sky – holes into which millions of girls disappear from the face of the earth into the dark world of prostitution.
Leena Kejriwal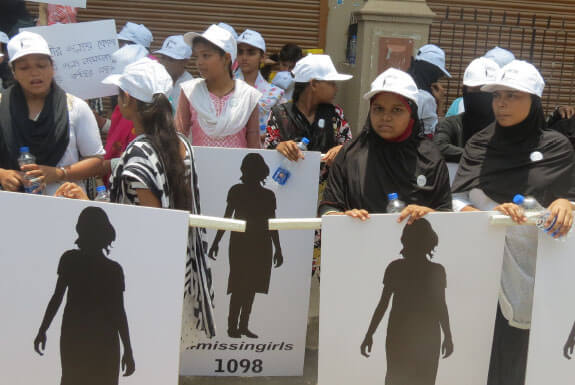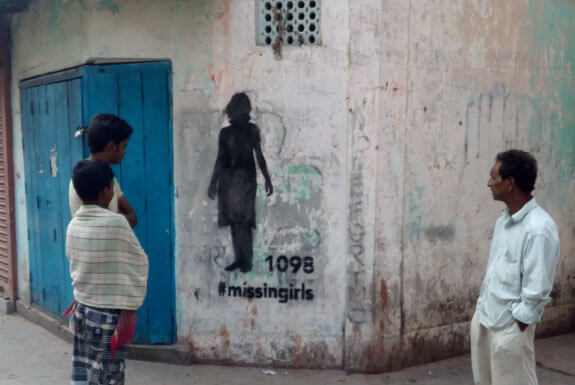 The Missing Public Art project started by photographer an installation artist Leena Kejriwal was a response to her deep sensitivity to the plight of the millions of girls lost into the dark world of sex trafficking and have since passionately pursued this as a subject of her artwork.
So initial exhibitions and multi layered installations in gallery spaces, She realized she wanted to talk to the public outside the gallery through her work. Which led her to take the first step to create a strong public artwork that would transcend language barriers and talk to the masses. From this, emerged the Missing silhouette. The silhouette is the black form of a young carefree girl who personifies all the young girls lost into the black holes of sex trafficking.
In 2014, Leena Kejriwal launched MISSING Public Art Project to engage the public on the issue of sex trafficking. It was launched as a public art work, at the India Art Fair and immediately caught the eye of many international and national media through its installations. The project also went viral on social media, gathering us thousands of supporters empathising with the cause. This led to our stencil campaign and a successful crowdfunding exercise making the Missing Project for the people, by the people. It also made people think about trafficking and its detrimental effect on the social fabric of our country.
The silhouette became a national symbol of millions of missing girls trafficked everyday, never to be found.
Today, the project is growing rapidly with the formation of the Missing Link Trust. Understanding the way people engage and retain information, we combine art and technology to reach out in innovative ways, be it our MISSING game, murals or the interactive digital comics. At Missing Link Trust, we believe that with the right tools and resources, everyone has the power to become anti-trafficking catalysts in the society.
Our campaigns across India encompass our pillars of educate and empower through innovative tools.
CSR Opportunities
Collaborate with us
We can build a safer world together, by helping us save a girl before she gets trafficked.
At Missing Link Trust, our partners are not mere donors. They are as invested as us, in the prevention of sex trafficking and share our vision of a world where every girl has a right to be safe. They are individuals, organisations and corporations, believing in the power of awareness and supporting us in our fight against sex trafficking.
Partner Benefits
Aligned with your Business Objectives
Sustainable Outreach
Compliant with Companies Bill 2012
Result Oriented and Scalable
Brand Visibility
Builds Social Capital
Partnerships
Nation Building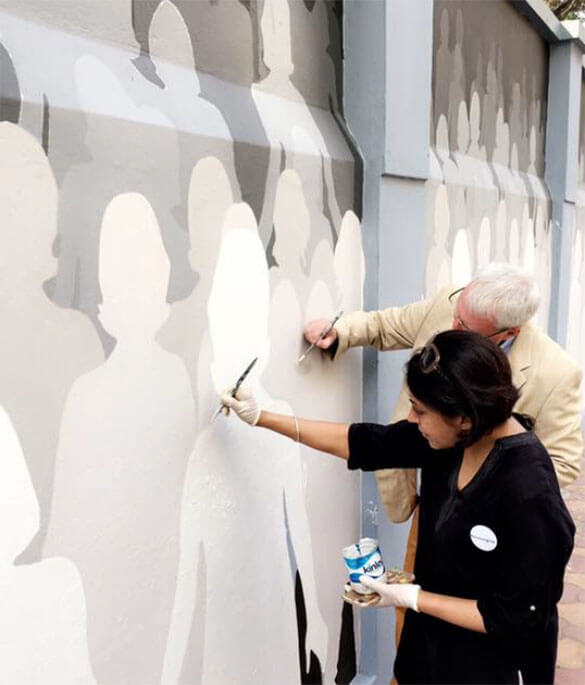 Learn more about our work
Missing Link Trust is a small but a driven team committed to prevent sex trafficking through creating awareness. We are a passionate bunch and are constantly looking at ways to engage with people across social spectrums.
Click on the buttons above for in-depth PDFs about our work
Financial Flow
Missing Link Trusts follows stringent processes and documentation for every support received. Our transparent financial flow makes it possible for us to adhere to timely updates for all our partners. Our fund utilisation looks at providing maximum long term benefit through awareness and empowerment.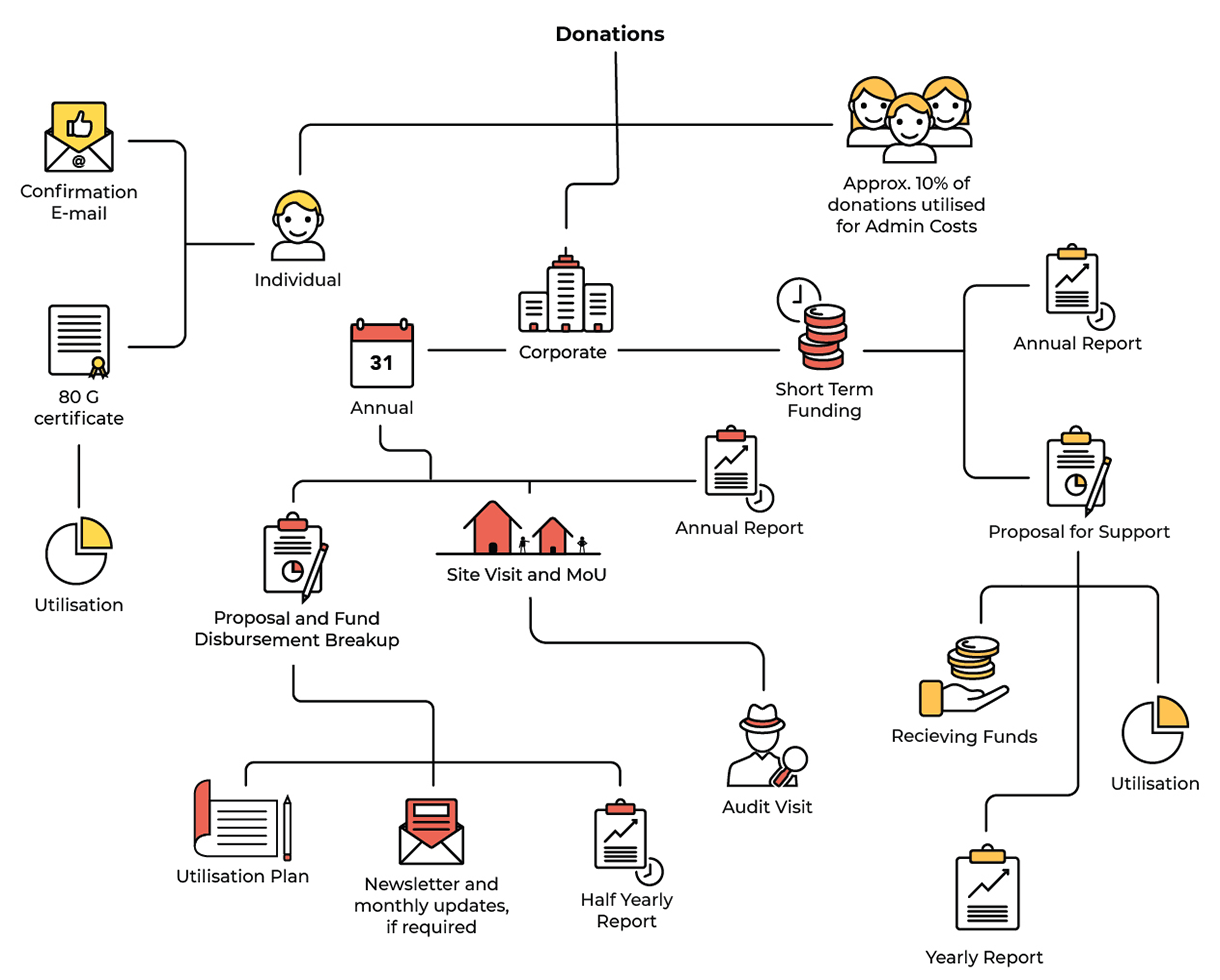 A timeline history of MISSING
Our Board of Trustees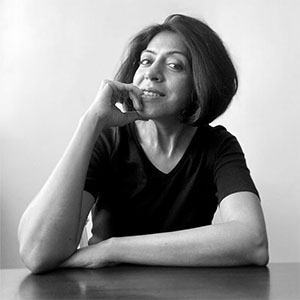 Leena Kejriwal
Leena Kejriwal is a photographer and social artist based in Mumbai and Kolkata. Her work has been exhibited in various locations in France, NY, India, Iran, Germany and broadcasted in several media including BBC, Al Jazeera, SBS World News, the Guardian, The Telegraph, The Sunday Tribune, The Hindu.
MISSING is a direct response to her experience of over thirteen years (before founding Missing Link Trust) in the grassroot spaces of the rural trafficking belts of West Bengal and the red light districts of Kolkata.
She has been honored with multiple awards and accolades for her unique artistic take on this grave social issue: Her Story Woman On a Mission Award (2019), the mBillionth award for the Missing Game (2018), the YFLO Women Achiever Award (2016), and the Yes Foundation Changemakers Award (2015), to name a few.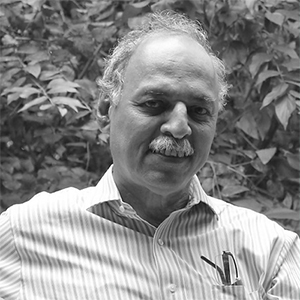 Ujwal Thakar
Ujwal, a banker for 28 years, has held key senior management positions at several leading banks. After his banking career, he went on to become the CEO of Pratham and then, Give India. Since his retirement from active employment in 2010, he has worked relentlessly in the social sector chairing boards of various NGOs and banks, and more importantly, giving advice and mentoring them in their path to success.
Ujwal holds a Masters degree in Biochemistry and post-grad qualifications in Bank Management. He has been a speaker at leading business schools in India, USA & UK.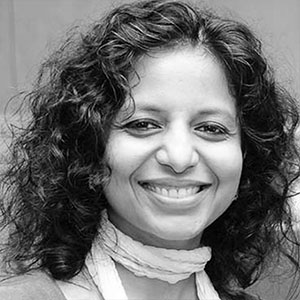 Nikita Tulsian
Nikita is a passionate, executive level salesperson with 20 years of experience of heading sales departments of leading television companies like BBC Earth, AXN and TV Today Network. She has received various awards and recognition throughout her career, including the Top 50 media persons in the country. Her sector expertise includes financial planning, forecasting and strategy, operations and teambuilding.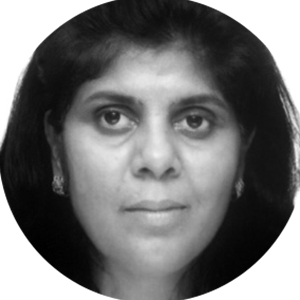 Anju Dhandhania
Anju is a believer of women independence and works tirelessly towards better facilities for vulnerable women and girls. A Rani Birla graduate in arts, she is a contemplative person with keen eye for culinary skills.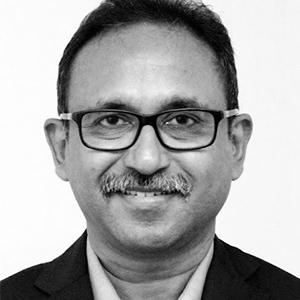 Jacob Ninan
Mr. Jacob Ninan is a Trustee with various NGO's. He was associated with Axis Bank Foundation as an Executive Trustee & CEO.
After completing his graduation in Science from Bangalore University, he started his career in banking with Catholic Syrian Bank and thereafter joined Axis Bank in 2000. In a banking career of over 3 decades, he has served in various capacities and dealt with the areas of Retail Banking, Corporate Finance, MSME Lending & Trade Finance among many other functions.
Forbes Middle East in 2014 recognized him for his contribution to the local economy and listed him in the top 100 CEOs. He is also a director on the Board of Maharashtra Village Social Transformation Foundation, a Section VIII company formed in collaboration with the Government of Maharashtra.
Working in a team environment brings out the best in Jacob and building and nurturing relationships comes naturally to him. Volunteering and engaging in community service is a deep-rooted passion that is close to his heart. Other areas of interest include photography and movies.
Advisory Board
Nayan Patel
Nayan Patel is a risk management specialist with over thirty-five years of experience in International Banking having held a number of senior leadership positions in the financial services industry in the UK.
A committed social entrepreneur and a change leader, Nayan has expertise in building strategic links between organisations – a skill which he shares widely to help address and find solutions on a range of social and humanitarian challenges locally and
internationally.
Nayan currently sits on the advisory board of a number of NGOs, charities, social impact enterprises and academic institutions. A Rotarian of long standing, Nayan is recipient of Paul Harris Fellow and also bestowed with Rotary International's highest honour, the "Service above Self" Award in recognition of his contribution to the organisation and for his extensive charitable work globally.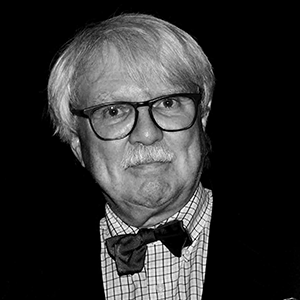 Jürgen Thomas Schrod
Jürgen is currently serving as the German Consulate General Kolkata / India. He studied public management from Verwaltungswirt. He focussed on expert areas like Management and Marketing, Organisational Behaviour, Civil Law, Public and Constitutional Law, Administrative Sciences.
Jürgen has more than 25 years of rich diplomatic experience. He initially has served in various capacities in Germany under Federal Ministry of Defense, Federal Ministry of Interior and Federal Office of Migration and Refugees. Last 20 years, Jurgen has held global senior embassy position across Bangladesh, Philippines, Australia, New Zealand and India.
He speaks English, Russian, German and French fluently.
Sangita Kathiwada
Sangita Sinh Kathiwada qualified as a graphic designer and further studied jewellery designing, interior decoration, photography, and silkscreen printing. A combination of inherent talent and design education led to the creation of Mélange, the premier fashion house of India. With a commitment to incorporating the latest design with ancient Indian handicrafts, she went on to establish The Morarka Cultural Centre in 1994 at the prestigious National Centre of Performing Arts (NCPA).
Sangita worked with Ketan Mehta as a creative director for his film Rang Rasiya based on the life of Raja Ravi Verma and she also was the art curator for Kiran Rao film Dhobi Ghaat. She is further in the process of developing an intimate wellbeing center in Mumbai in an unusual setting of an Art Deco Bungalow, for holistic living and conscious consuming.
Sanjoy Roy
Sanjoy K. Roy is Managing Director of Teamwork Arts, which produces over twenty-five highly acclaimed performing arts, visual arts and literary festivals across forty cities across the globe, including the world's largest free literary gathering — the annual Jaipur Literature Festival.
Roy is a founder-trustee of Salaam Baalak Trust working to provide services for street and working children in Delhi. Roy works closely with various industry bodies on policy issues within the cultural space in India.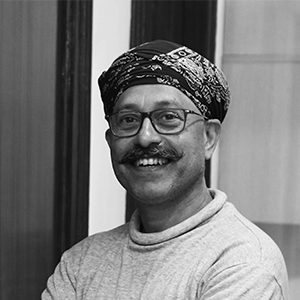 Osama Manzar
Osama Manzar is the Founder-Director of Digital Empowerment Foundation. He is a global leader on the mission of eradicating information poverty from India and global south using digital tools through Digital Empowerment Foundation, an organisation he co-founded in 2002.
A British Chevening Scholar and an International Visitors Leadership Program Fellow of the US State Department, Osama is a social entrepreneur, author, columnist, impact speaker, angel investor, mentor, and sits on several government and policy committees in India and on international organisations working in the areas of Internet, access, digital inclusion and Misinformation.
Osama has instituted 10 awards for recognising digital innovations for development in South Asia. He is a Member of Advisory Board for
Alliance for Affordable Internet; Member of Licensing Committee for Community Radio in India at the Ministry of Information & Broadcasting among others. Osama Manzar has
travelled to more than 2000 villages and visited more than 50 countries.
Geetanjali Jha Chakraborty
Geetanjali Jha Chakraborty is the President of Apnalaya. She has a diverse background, with early years in the corporate sector and more than 15+ years in the Social Sector. Geetanjali has held leadership and CEO level roles in Concern India Foundation, CHILDLINE India Foundation, and ARMMAN, and is currently on the boards of Foundation for Mother and Child Health, Vihaan and Technoserve India Foundation. She is also on the Global advisory board of Tech Care for All. She is passionate about child protection, urban inequality, and mental health. She has a Masters in Social Work and LLM in Human Rights and Criminal Law. She loves to read Buddhist philosophy and enjoys solitary walks in nature.
Our Team
Priti Srivastava
Priti is the chief operating officer at MISSING. Prior to MISSING, she was the Executive Director of a not for profit organizarion Cuddles Foundation, she worked for People Interactive in a Leadership role, and was the Service Head of the organization. Priti has also worked with ICICI Bank and handled International Banking, and has diverse experience in Risk management in the Capital market.
Priti holds a Master's degree in Economics. She is friendly, and can usually be found indulging in a good cup while listening to old Hindi & English songs. She is a major RD Burman, Beatles & Bryan Adams fan.
Bhawana Kaka
Bhawana Kaka, Post Graduate MBA with 6+ years work experience as an Executive Assistant. She has varied experience with different companies and has expertise in Human Resource and visa formalities.
She is presently an Executive Assistant to the Founder Ms. Leena Kejriwal, Missing Link Trust and is involved in day to day activities of the Trust.
Devleena Chakraborty
Devleena has over 15+ years of experience spanning IT consulting, operations and project management in India and in the US. With a passion to work for social development she consciously switched from the corporate sector and since then has worked extensively in the welfare space with a focus on education. She has also worked closely with government stakeholders on Child Protection, POCSO Act and Juvenile Justice Act among others. At MISSING, she works closely with the founder managing its varied projects and strategic partners.
Devleena is an Economics graduate and has a PG Diploma in Business Management from Symbiosis Institute of Business Management. She also has a diploma in Counselling.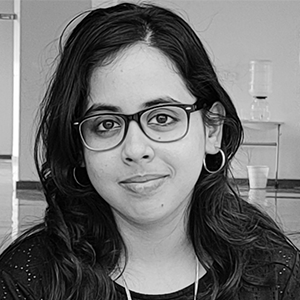 Aparajita Chatterjee
Aparajita has completed post- graduation from Azim Premji University with a Master's Degree in Education. She is an Honours Graduate in Education from Loreto College. Currently working as Project Associate in 'Missing Awareness and Safety School Program (MASSp); a first of its kind online and offline safety awareness designed to address the personal safety concerns and empowerment needs of adolescents. She is responsible for managing the project curriculum and execution of MASSp related assignments and collaborations by engagement of field resources in online and offline modes. Managing outreach and implementation of MASSp's innovative pedagogy program at schools/NGOs. Additionally, she engages in building focus on development, implementation and sustainability of various other projects helping MISSING as a supply chain and a field of growing interest in the domain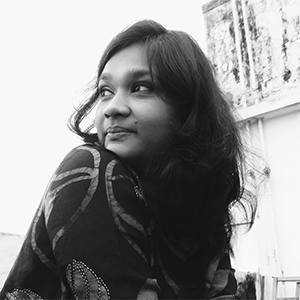 Tanvi Bhimani
Tanvi has over 4 years of experience in the field of design and development. She is passionate about working with artisans at the grassroots level to create well-finished, high-quality products for the global market.
Tanvi is a design graduate from Srishti Institute of Art, Design, and Technology with a specialization in weaving. She works closely with the women of the Empowerment centers at Missing. She is responsible for designing new products and training the women in making the same.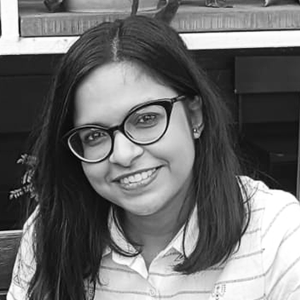 Bhaswati Bose
Bhaswati has completed her graduation from National Institute of Fashion Technology. She is our In-house Graphic Designer and is responsible for all the design requirements at MISSING- from pitch decks and reports to workbooks,graphics and other print deliverables. For the on-ground rural team in Sundarbans, she has produced banners, pamphlets, logos, and other print deliverables for a variety of events and initiatives. She is currently a part of the design team for Missing Awareness and Safety School program (MASSp).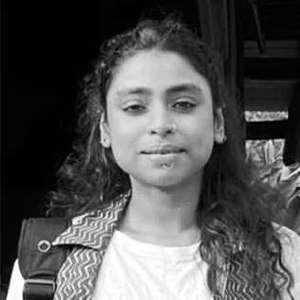 Karubakee Biswas
Karubakee has 1+ years of experience in the development sector. Passionate about working for social development, she has worked as a consultant with NGOs like SPADE, PRADAN, and NABCONS among others. Her graduation dissertation took her to Sundarbans and she has since been actively working in Sundarbans with the issues of climate-related hazards and livelihood vulnerability. She is a Tata Institute of Social Sciences graduate and holds a PG Diploma in global citizenship, identities, and human rights from University of Nottingham.