Women play a key role in rural social, economic and environmental infrastructure.
Yet, they are largely underrepresented in India rural communities. Being the most exploited and unappreciated section of rural society puts our women and girls in extremely vulnerable bracket and an easy target for sex traffickers.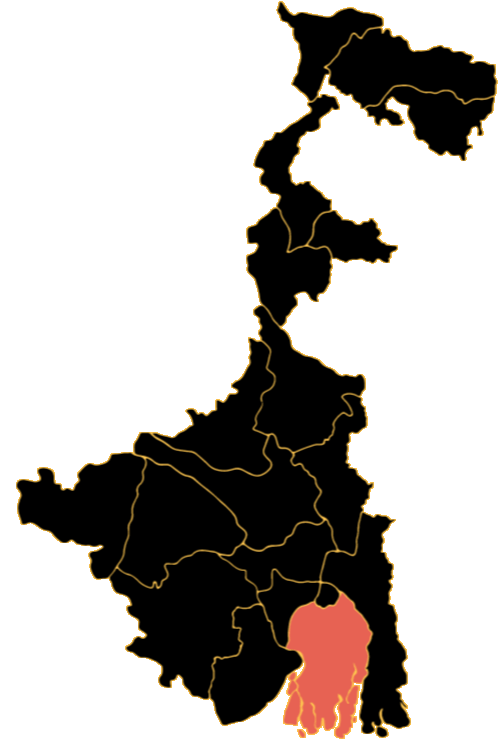 Within West Bengal,
South 24 Parganas features among the top five districts in terms of trafficking.
As per the recent National Crime Records Bureau (NCRB) data a total of 2,189 cases of human trafficking were registered in 2021, compared to 1,714 in 2020, showing a rise of 27.7%. In 2021 alone a total of 6,533 victims have been reported to be trafficked of which 2,877 are children and 3,656, adults.
The Ministry of Women and Child Development reported 52,579 children of Bengal are missing and West Bengal tops them for 3 years in a row until 2021. Experts say 8 children were trafficked every day in the country for various forms of exploitation in 2021.
Barasat in North 24 Parganas district reported the maximum number of missing children after Kolkata states data by National Crime Records Bureau (NCRB).
Transforming lives in South 24 Parganas
The Missing Link Trust creates a sustainable livelihood opportunity for the survivors, vulnerable women and girls in Sunderbans, South 24 Parganas district, one of India's highest trafficking areas. The Women Empowerment Centre (WEC), with its various awareness and empowerment programs, serves the needs of the local community in health, livelihood, education, and public service delivery.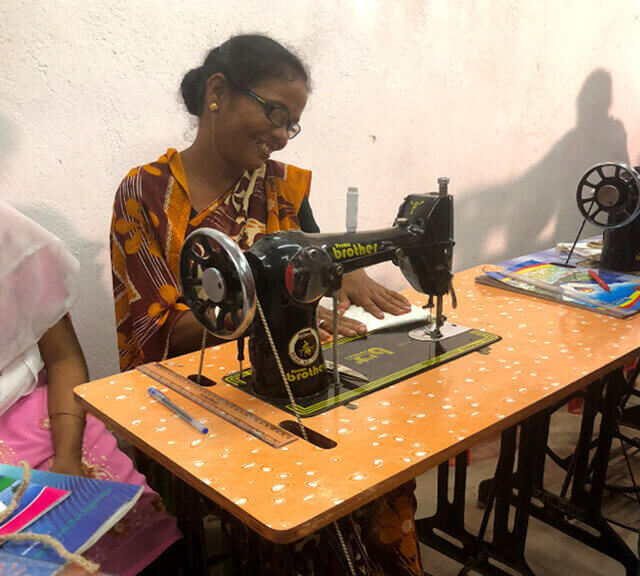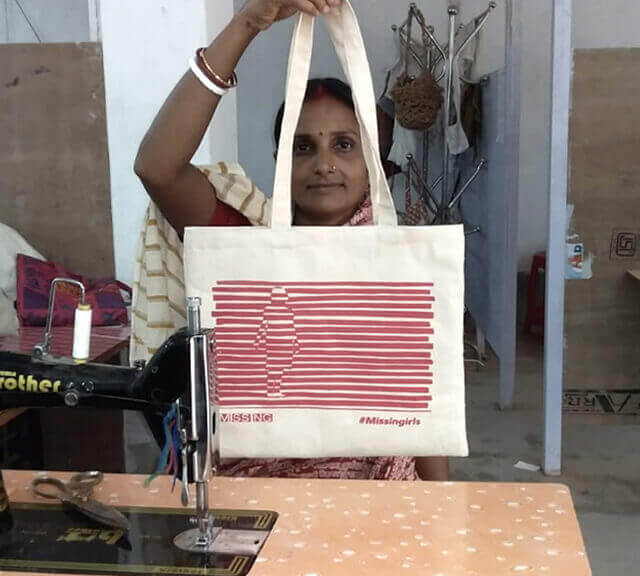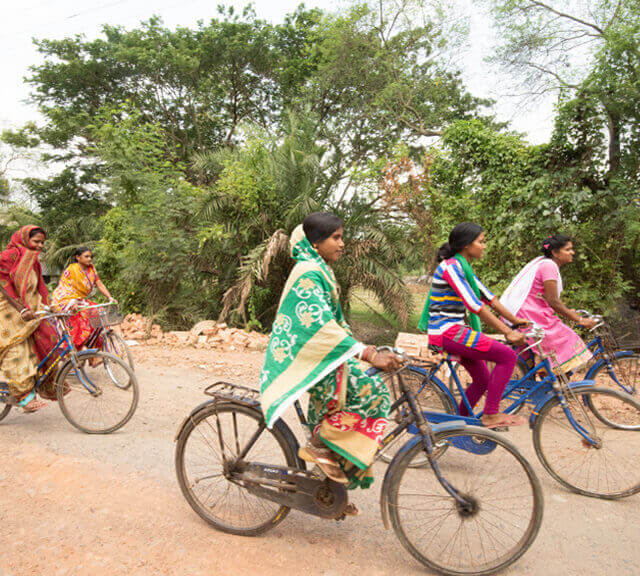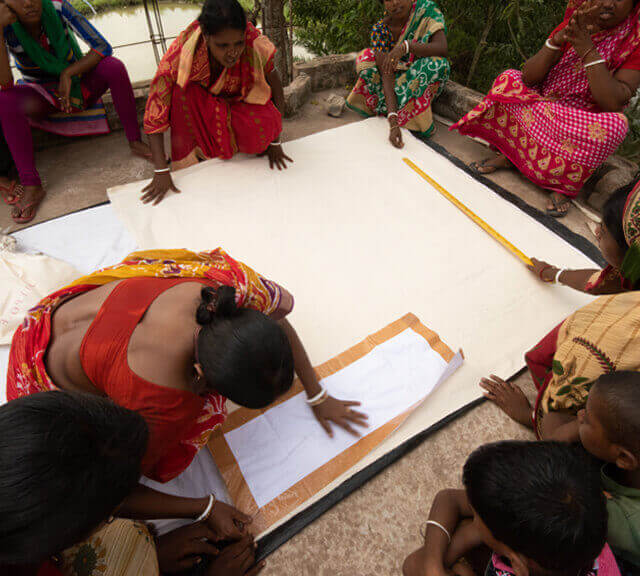 Over 155 women have already started their journey towards financial independence and support their families with a steady regular income. We aim to inspire 100 new women each year to start their journey to empowerment and change their lives.
A majority of these women are survivors of domestic violence or are the sole earning members in their families.
For 75% of the women, the average size of their family is 4-6 members with monthly income ranging from just Rs. 2000-4000.
94% of the women with

WEC

are working for the first time and more than half of them are now being able to afford better education for their children.
58% mentioned that it has positively changed their family dynamics with them experiencing support now.
Learning new skills for the first time has given them hope for a better life and the work with WEC has impacted their ability to educate their children and their own relationships with their families.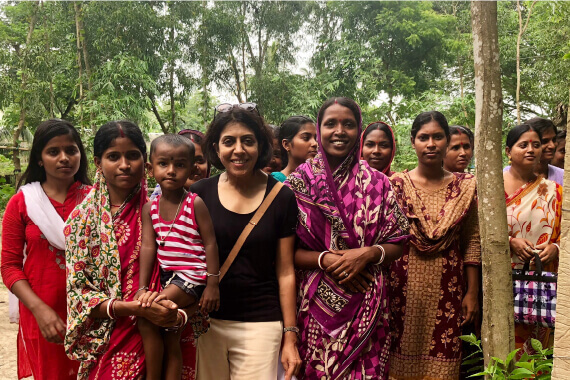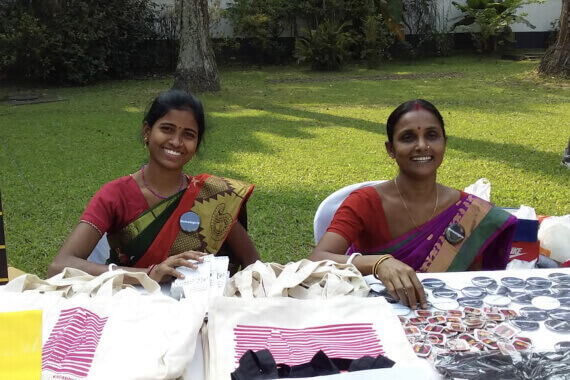 Why Buy A Missing Bag?
When you support and buy a Missing bag, you are not just buying a bag, but giving support to most vulnerable women to trafficking in the Sunderbans. Your contribution empowers them to dream big and hope for a better life, better education for their children and financial independence.
To know more about our bags of hope, Click here
To view our latest Product Catalogue, Click here
Digital Empowerment Centre
MISSING Link Trusts' rural livelihood programs aim to uplift the vulnerable community in South 24 Parganas by creating a base to introduce them to means of alternate livelihood options. The Women Empowerment Centres (WEC) focuses on various aspects of community development and survivor initiatives with the following programs:
Educate & Empower: Missing Awareness and Safety School program (MASSp), SoochnaPreneur (Entrepreneur Program) , Skills Training for women, Digital Literacy
Community Development: Access to Social Protection Scheme, Provide COVID Relief and Disaster Relief.
Survivor Support: Counselling, Rescue, Prosecution & Legal Counsel for survivors of sex trafficking and gender-based violence
Most beneficiaries of the Women Empowerment Centres (WEC) are young girls between the ages of 16 and 25 years. Once trained, they can benefit their community as well due to their skills. They act as effective catalysts for community development, transforming the ecosystem.
Click here to know how young women in Kultali are changing their lives.