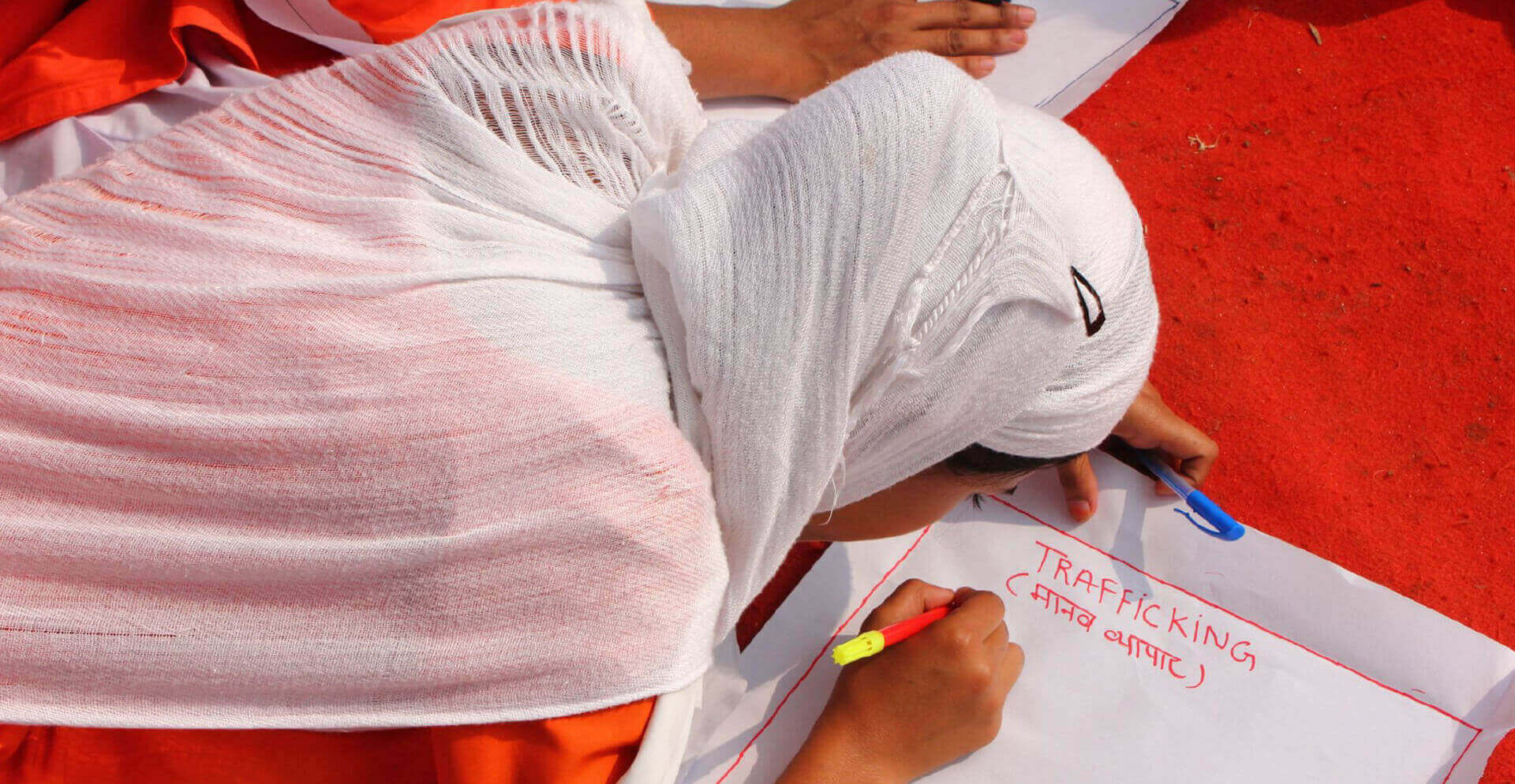 The Missing Awareness and Safety School Program (MASSp)
With each year we have been able to build our awareness program from strength to strength. It has now taken the shape of Missing Awareness and Safety School Program (MASSp) for schools, high schools and colleges.
The MASSp uses a highly interactive pedagogy offering unique, immersive learning methods for public engagement such as Public Artwork, the Missing Games, the interactive digital comic and murals, interestingly built narratives using animations, comics, dramatic monologues. The activities doubly act as data repository building tools for the purpose of evaluation and impact assessment
It aligns with the National Education Policy, 2020 and will be disseminated in English, Hindi and regional languages as per requirements. It can be implemented under SEWA (Social Empowerment through Work Education and Action) in CBSE schools and Creativity, Activity, Service (CAS) program in International Baccalaureate (IB) schools.
Through the program, we will empower individuals with the knowledge to keep themselves safe and provide them with the capability to become catalysts for prevention and spreading awareness about the issue among their peers and families.
The program incorporates social consciousness and develops community engagement so that students can step out as leaders, change-makers and spokespersons for every missing girl. Also, keeping in mind the growing threat that children face online, we recognize cyber safety as an integral part of our module as specified by Central Education authorities.
Read more about the Program here. Reach out to us at massp@savemissinggirls.com to know more about how you can conduct the program in your school or community.

Media Pack
If you are a journalist, blogger or content creator, you may find our media pack useful. Download to get stock pictures, founder profile,
founder picture and a brochure of Missing Link Trust.For any other additional information, email us at reachus@savemissinggirls.com
We are hiring!
We are a passionate bunch at Missing Link Trust and we are always looking at like-minded people keen at working in the impact sector.
If you are a graduate with experience in social sector, corporate professional looking to contribute full time or part time or someone with skills in graphic design, project management, IT and digital marketing, we are looking for you!
Email us at reachus@savemissinggirls.com with a short introduction
about yourself and a CV. We will get back to you.
Videos
See and participate through our videos to increase your awareness. You can explore our journey through Leena's experience
or watch our volunteers and community at work in our murals and school awareness programme. Our tribe keeps on increasing.
See some of the country's prominent public figures and thinkers give their sound bytes in support to our cause.