Cybersex trafficking: Can We Stop Traffickers from Exploiting Innocent Victims?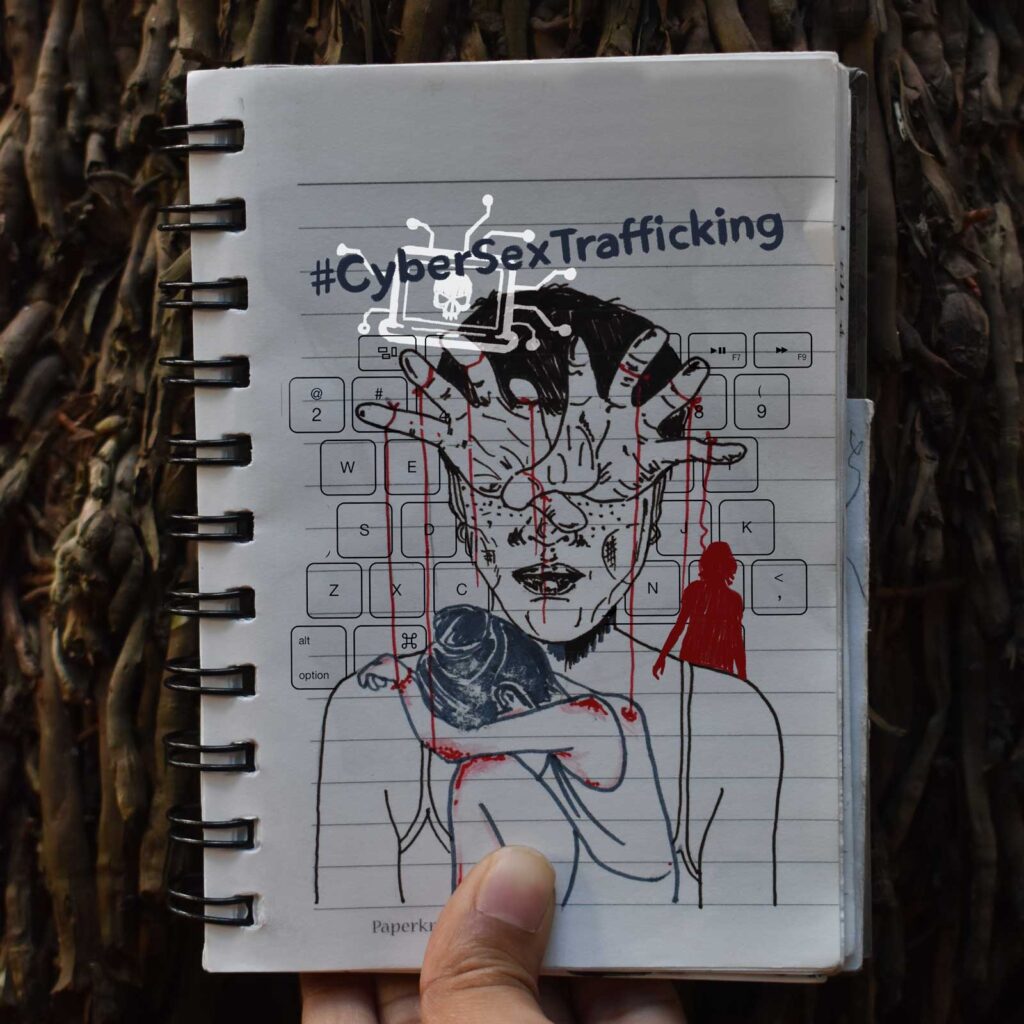 ©Copyright: Missing Link Trust
The Internet has created a way for people to connect instantly with others around the world, and as technology continues to evolve, connections are only becoming faster and stronger. While this is great for families, long-distance friends and those with shared interests, it also makes it easier for traffickers to find, recruit and exploit innocent victims without getting caught.
In plain words, cybersex trafficking is the misuse of an individual through the web employing a webcam, photographs, recordings, or other advanced media. Like sex trafficking, the victim is forced to offer sexual services through power, extortion, or compulsion. However, unlike the traditional form of sex trafficking, victims in cyber sex trafficking may never come into contact with their purchasers/abusers. Rather, their dealers may attack, live-stream, film, or photo them from a central location—which can be anyplace on the planet with an internet network—and send the material to paying online predators or buyers.
On paper, in the Indian constitution, trafficking of human beings is prohibited under Article 23(1) and The Immoral Traffic (Prevention) Act and 1956(ITPA). But even though there are other specific legislation in place related to the trafficking of women and children, none of them holds a specific mention on cybersex trafficking and this missing link and a legal lacuna which is often taken advantage of by the traffickers.
Within the definition of Sex trafficking, 'Geographical movement or dislocation' is considered as a vital condition for the offence of human trafficking. Cyber sex traffickers avoid meeting this 'legal' definition of trafficking by ensuring that, the victim is in most cases never move from one location to another physically; a few instances of 'digital' abuse probably won't be qualified as trafficking because the victim may have never had to move out of their own home and was in every case just before the personal computer.. This would imply that 'cyber' trafficking (or all the more definitely, the exceptional case of abuse before a PC) doesn't constitute human trafficking. 
To fill this legal vacuum, it is important to understand the component of "movement" as the means for removing victims from their familiar conditions. With this innovative perspective, controlling victims through the web and using mental strategies to isolate them, may likewise be considered as "removing" them from their familiar environment. Hence there would have been mental pressure imposed on the victims.
Sensing the gap, in the recent years, the government has taken new initiatives such as, the National Cyber Crime Reporting Portal, a platform by the Government of India to facilitate victims/ complainants to report cybercrime complaints online related to online Child Pornography (CP), Child Sexual Abuse Material (CSAM) or sexually explicit content such as Rape/Gang Rape (CP/RGR) content. It also looks into other forms of cybercrimes such as mobile crimes, online and social media crimes. Online cyber trafficking covered under the Information Technology Act (2000) -are in place at some level to combat this new-age problem.
Despite these efforts, it would not be an overstatement to say that a better and robust legal mechanism for this is required specifically to investigate crimes of such calibre-where the trafficker has protections available to conceal online activity. Apart from new government initiatives, we also need to ensure there is legal literacy regarding the existing laws and policies, amongst individuals as all children, irrespective of their socio-economic background are prone to cyber sex-trafficking. As individuals we can all engage in a conversation with our peers with regards to the kind of engagement we have on the internet and to identify possible red flags that we can detect when talking to a stranger on the internet and the possible steps we can take to deal with such individuals. 
Please follow and like us: