Overlooking Male Prostitution: Sexual Abuse of Young Males is Widespread and Equally Horriffic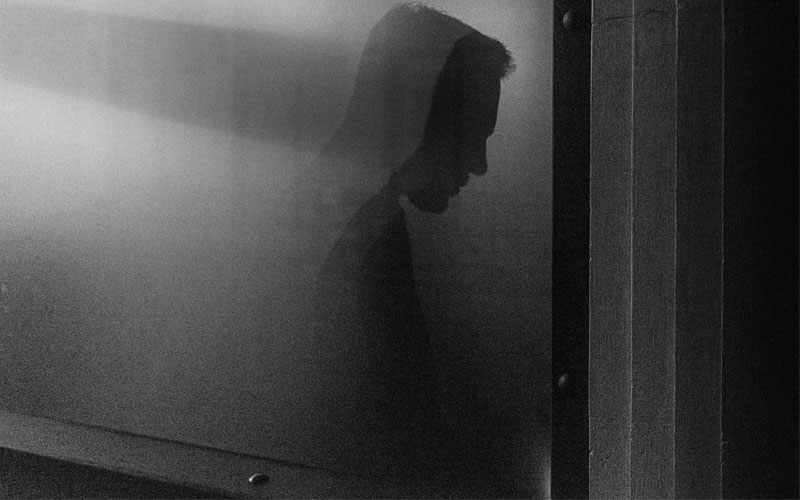 Image source: Unsplash
When we talk about prostitution and sex work, we often fail to acknowledge the presence of men as well as non-binary individuals in the industry. The general discourse that surrounds issues of sexual exploitation or trafficking is usually limited to girls. In India teenagers and young gender variant men become gross human rights infringements, social stigma, out-casting, and face genuine obstructions to joining standard mainstream occupations.
This has prompted a condition where, in the absence of any other alternative, out of desperation, individuals undergo illicit and rough castration operations keeping their lives on the line. Anecdotal proof puts the number of deaths because of castration at half of those worked upon by Dai, quacks and "surgeons" with questionable credentials.
Others join different troops as Luanda dancers– the traditional dancing boys -and relocate to Bihar and Uttar Pradesh. With the cover of dancing they are forced into prostitution and face fierce viciousness. Their job alternatives as Hijra or as folk entertainers put them at grave danger of physical attacks and brutality, sexual badgering, sexual maltreatment and assault, rape and the dangers of HIV infection and even death. The UNDP report on 'Launda dancers' in 2007, explored how young boys performing as launda dancers in parts of Bihar and Uttar Pradesh were taken from poor families and hired to spice up entertainment during marriages in the Hindi heartland. These predominant effeminate men dressed in women's attire come at cheaper prices as compared to the female dancers, and are known for their "Launda naach".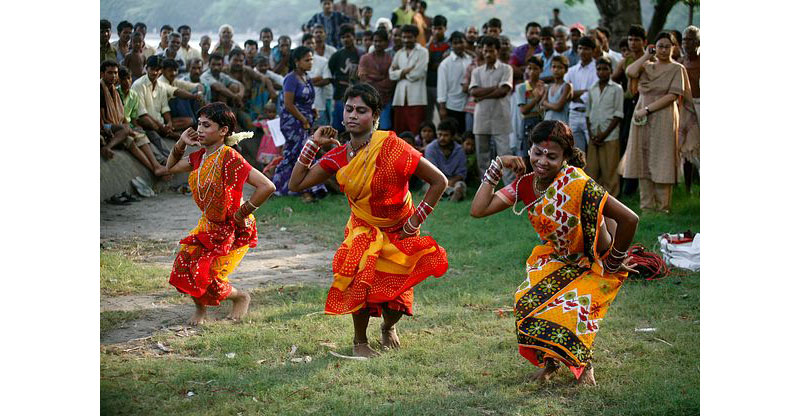 Launda dancers getting ready for a performance | Source: Reuters
Some male prostitutes are a part of the sex work industry who come to large metropolitan cities and before taking up the work of a gigolo and earning money, they dabble between menial jobs in the big city. One such of a 27-year-old masseur turned male prostitute who throws light on the status of the male sex workers in big cities. The young man recounts his journey of coming to Mumbai from Gujarat and working as a tea stall vendor, then as a maalishwala (masseur) and before he knew it, he shifted to working as a full-time gigolo catering to high profile women to make Rs 5000-6000 per client, and getting up to 2 clients every day.
Traditionally accepted during celebrations, festivities and open services, these young men have never been perceived as vulnerable, powerless or in-danger. These children are not permitted the opportunities that their well-off peers have during that development stage. Unable to access schools or any chance of learning or using aptitudes, they do not have the opportunities for any gainful/productive employment to themselves. On top of this, these are individuals who are exploited at an age when they are hardly aware of their own sexuality. They are never given a chance to explore their sexuality, gender expression and self identity.
Source: Getty images
These young boys are powerless when their own family recommends prostitution and risky relocation to just support the family's survival. Further with no understanding of which they are and their ability to express one self, these were individuals with low confidence and self esteem. They are unable to understand the full effect of their own exploitation by their friends, neighbours and families. They do not have the voice to go against the physical and sexual maltreatment. Sexual misuse of youngsters and youngsters has for quite some time been viewed as an issue in South Asia, yet it is frequently seen as being limited to young ladies. Thus, the prostitution of young men is little understood, in spite of its recognized presence in a few portions of South Asia including India.
Today there is a need to develop more specific interventions to ensure the rights of the child. While the government claims in its constitution to uphold the rights of the child, often the policies only deal with the issues of the girl child. This is not to say that specific policies are not required to deal with the atrocities faced by the girl child, but to dismantle a patriarchy that systematically pushes away boys from being 'victims' of anything, we must bring young boys back into the system to ensure reform.
Young boys are constantly taught that it is bad to remain in touch with their feminine side. They are abused within the walls of their homes. There is no law or place of refuge for them to protect themselves from such heinous abuses. Thus, it is incumbent upon us to come together and help dismantle such a system that expects young boys to silently suffer in the dark. It is important that we approach the situation by acknowledging the sexual abuse of young males as widespread and equally horrific, that we talk to the young boys in our lives and teach them about the various aspects of good touch and bad touch get in contact with NGOs and Government agencies to introduce intervention tools/kits in local schools and actively engage with young children to talk about issues that make them uncomfortable and seek help.
REFERENCES:
1) https://www.unodc.org/pdf/india/publications/htvs_miniweb/dancing_boys.pdf
A Study Report on Launda Dancers-DANCING BOYS: TRADITIONAL PROSTITUTION OF YOUNG MALES IN INDIA -SITUATIONAL ASSESSMENT REPORT ON ADOLESCENTS AND YOUNG BOYS VULNERABLE TO FORCED MIGRATION, TRAFFICKING AND SEXUAL EXPLOITATION IN INDIA March 2007 By Agniva Lahiri Sarika Kar Conducted by People Like Us (PLUS) Kolkata UNDP- TAHA Kolkata, India
2)  http://www.indiatogether.org/realities-of-male-sex-workers-society
Bodies for sale, by men too by Tejaswini Pagadala.
3) https://www.dnaindia.com/mumbai/report-i-respect-the-women-who-come-to-me-male-prostitute-1808714
Please follow and like us: