Social Media has made one thing clear – We can no longer ignore the need for Sex Education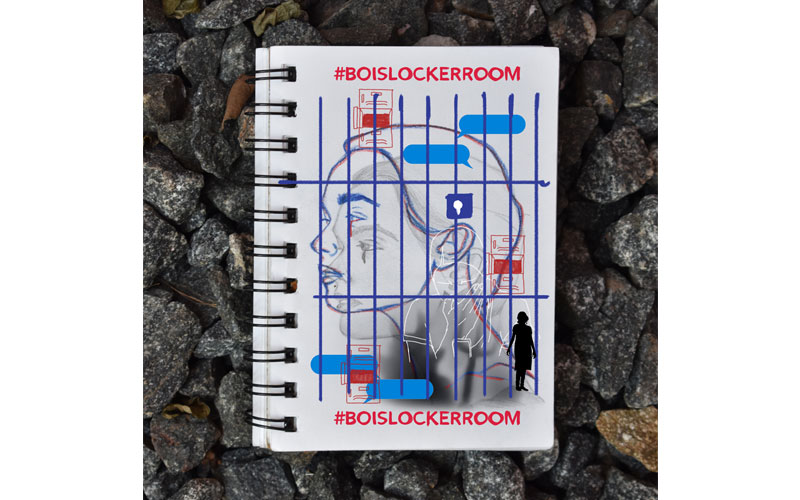 © Copyright: Missing Link Trust
From redefining and shaping the scope for alternative learning, platforms for voicing oneself, enhancing social relations, community building… for all the good that it does, social media also comes with its flip side. Exposure to inappropriate content that is damaging to the development and growth of young minds, toxic cultures that have a negative psychological impact, and vulnerability to online predators. Toxic mishaps like these have been happening all over the world, in various nooks and corners. In 2017, authorities in the Philippines have rescued four girls and arrested a mother and two other women for allegedly live-streaming sexually exploitative videos of children to men paying by the minute to watch from the United States.
The online world has a dark side, as in the last four years there has been an 88 percent increase in the number of cyber-related sex crimes against children across the East of England. Of the 44 police forces across the UK, 40 provided data on cyber-related sex crimes against children under 18, including grooming, sexual communication with a child, and rape. A growing number of Australians are directing the sexual abuse of children living overseas using live streaming services like Skype.
Numerous unhealthy and toxic practices are harboured by social media platforms- leading to the harm of many. Young children are often being moulded in a specific way to buy merchandise, dress a certain way, eat certain foods, listen to specific music, and think a specific way in order to be accepted. And more often than not, even then they don't feel accepted. Over time, social media has become an unsafe space, making us more vulnerable to toxic cultures each day.
The title, the thumbnail, the picture, the checkmark, star, or badge next to your name become your identity. The number of likes, claps, thumbs up, stars, followers, fans, subscribers, comments, retweets, all make or break your content even before someone clicks or watches, or reads it. Many use social media to upload videos that contain abusive/phobic content. They make hundreds and thousands of people of a specific gender/religion/quota, feel unsafe and unwanted.
One of the most unfortunate manifestations of this, that made it to the mainstream news, is an incident which happened exactly 6 months ago- the Bois Locker Room: an Instagram scandal, involving a chat room of teenage boys from Delhi. It started on May 3, 2020, when a member of the group leaked chats containing obscene images of 15 teenage girls. The controversy flared after screenshots of the leaked chats and morphed photos of young girls were posted on Instagram and Twitter. Within a couple of days, the hashtag #boislockerroom was retweeted over 30,000 times. It is hard to imagine what the girls whose morphed photos spread throughout the internet have been compelled to go through. Such acts have a lifelong impact on the mental health and personal growth and identity of the survivors.
One of the biggest contributing factors to such incidents is the prevalence of rape culture in schools. Members of the Bois Locker Room, said to be high school students from some of Delhi's top schools, posted photos of teenage girls without their consent along with offensive comments. A number of conversations purportedly showed members talking about sexually assaulting their classmates, and even proposing the idea of gang-raping a particular underage girl. It was later revealed that this initiator was the girl herself. This undoubtedly sparked fury about the normalization of rape, misogyny, and objectification in schools. Even teachers unknowingly or knowingly contribute to such toxic cultures and environments. According to social media accounts that posted the screenshots, members of the "Bois Locker Room" threatened to leak nude photographs of the women who reported them. Thus, once again, social media became the platform where one can snatch the other's sense of safety and comfort.
Like this incident, hundreds of underage students often try to prove themselves as the most 'cool', brave, and most masculine one of their group, thus leading to harassment of a hundred others. The complex emotional state in which youth find themselves, stigma surrounding matters of a sexual nature in the Indian society, and widespread gender inequality faced makes it increasingly challenging for adolescents to attain the knowledge they need.
The first step to mend ourselves as a society, among many others, should be to implement sex education in educational institutions – to addresses misogyny, rape culture, and sexist outlook openly.
When children and adolescents are given correct information, they are in a better position to make responsible and safer choices for themselves. Our aim should be to equip students with information and knowledge about their bodies, consent, and identity to make informed choices about their own lives and emphasise the importance of "doing what's right". Sex education will help students unlearn and learn attitudes and values that empower them to acknowledge mental health, well-being, and dignity and develop respectful social relationships.
The issues of patriarchal control of bodies, labor, resources, spaces, or connection between violence and toxic masculinity can be potentially engaged with through Adolescent Sex Education. An inclusive outlook towards differently-abled and non-heterosexual gender identities and expressions can be built. Such a curriculum will open spaces for students to be able to learn to identify gender-based violence at home, school, or in society and develop agency to speak up against it.
Please follow and like us: